Lysander Gee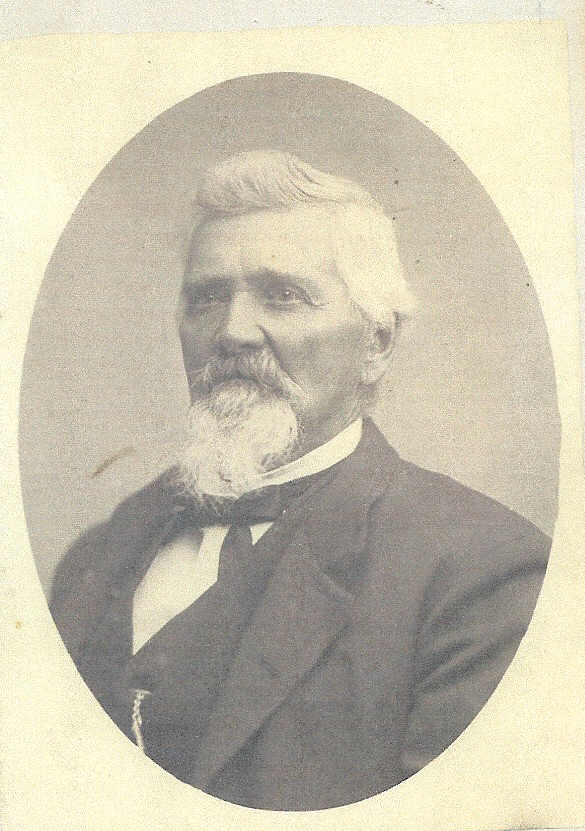 An Autobiography
B. Austinburg, Ashtabula, Ohio, Sept.1, 1818
D. Tooele, Utah, June 27, 1894
"My mother's name was Sarah W. Crane, daughter of William Crane who was a sea captain and died in the West Indies about the time of the birth of my mother and consequently she never saw (him). He had one brother by the name of Hary (Harvey?) Crane. Her mother's name was Sarah Watson who died soon after the birth of my mother who was left an orphan without brother or sister, and was raised by her grandfather whose name was Zachariah Watson. He was captain of a company in the American Revolution, and in the memorable battle of Bunker Hill. He had one brother whose name was Cyprion Watson and who was the author of several interesting poems. Zachariah Watson's wife's name was Susanna. They had three sons and two daughters, viz, Ethan, Allen, Heman, Sarah, and Susanna. Ethan was a very noted physician, the last I knew of him he lived in Romulus, Seneca, New York. Heman lived in the state of Ohio, he had a large family of children but I do not know the names of but three, Heman, Harvey, and Gordon."
Lysander the third son and child, then married, was head of the Gee clan as his oldest brother George (b. Aug. 13,1815) had died Jan. 20, 1842 in Pittsburg, Pa. while on a mission; the second (b. Jan. 18,1817) died a child (Apr. 23, 1821) and the other two brothers were much younger, Erastus (b. July 29,1825) and Salmon (b. Nov. 13,1830). Apparently the eight surviving brothers and sisters came to Utah.
Note: Lysander died at Tooele, Utah June 27, 1894 always a leader in his community, well educated and substantial. His youngest brother Salmon (b. Nov 13 1830) is still (1922) living in Idaho.
Additional note: The original manuscript of this brief autobiography (including the above note) was in possession of a daughter, Mrs. Sarah Gee Skelton, of Los Angeles, California in 1922. It had not been located as of the publication date of this website. Additional information is contained in the links below: