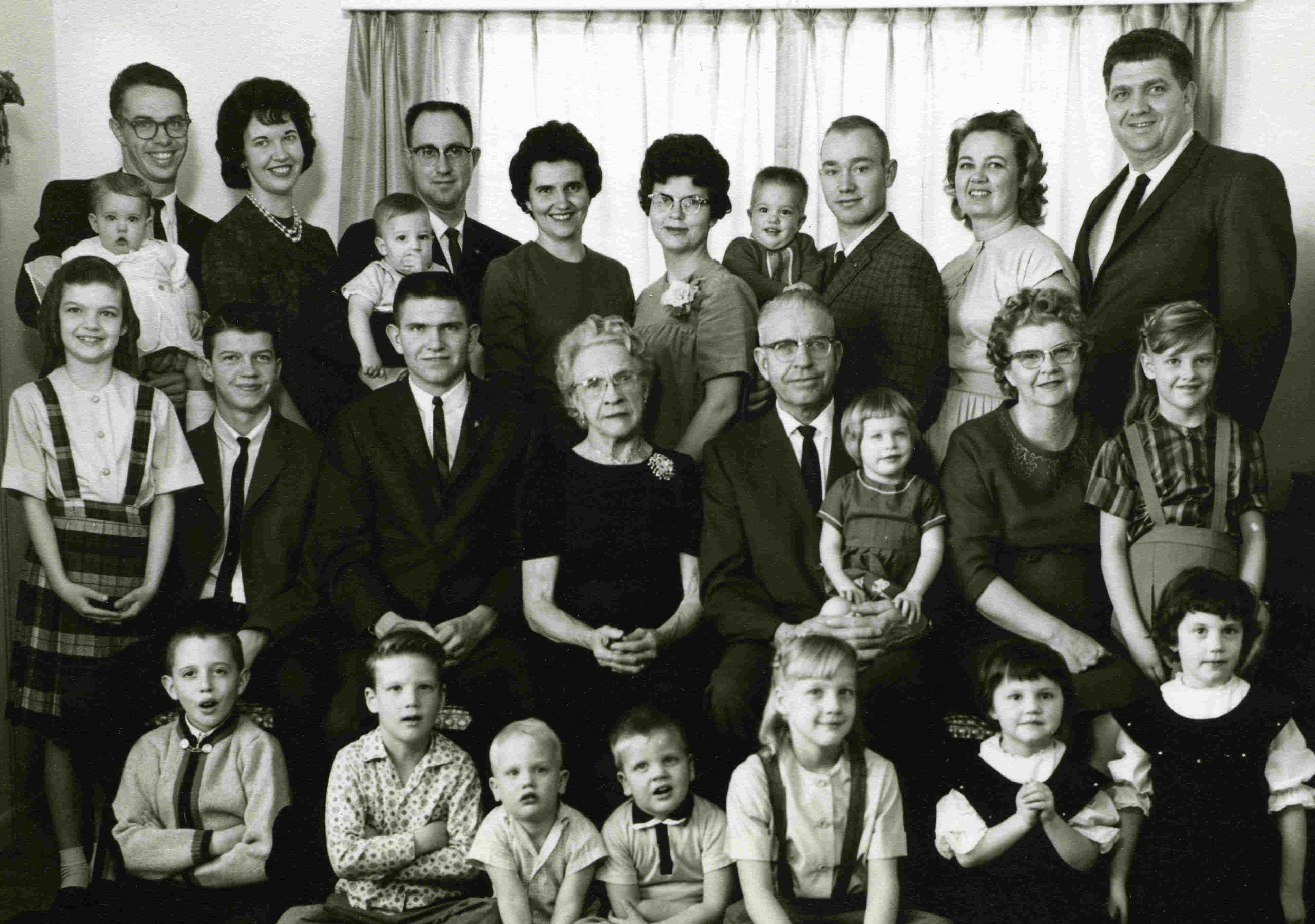 Family photo with Wendell's mother, Mary Ann Price Stucki - December 1963
Left to right, back row: Bryce Bennett (holding Christina), JoAnn Stucki Bennett, Dee Thomas (holding Kevin), Elizabeth Stucki Thomas, Rae Stucki Hansen, Kenneth Hansen (holding Kerry), Anna Purcell Stucki.
Center row: Ana Leigh Stucki, Marvin Stucki, Joe Stucki, Mary Ann Price Stucki, J. Wendell Stucki, Shauna Hansen, Lasca Allred Stucki, Lasca Lynne Stucki.
Front row: Kenneth Dee Thomas, J. Wesley Stucki, James Douglas Stucki, Jay Rodney Stucki, Marina Kay Stucki, Valene Thomas, Sharalyn Thomas.